About
The Chosin Few
Whatever we were in that frozen long-ago and whatever we are now, we are bound as one for life in an exclusive fraternity of honor. The only way into our ranks is to have paid the dues of duty, sacrifice and valor by being there. The cost of joining, in short, is beyond all earthly wealth.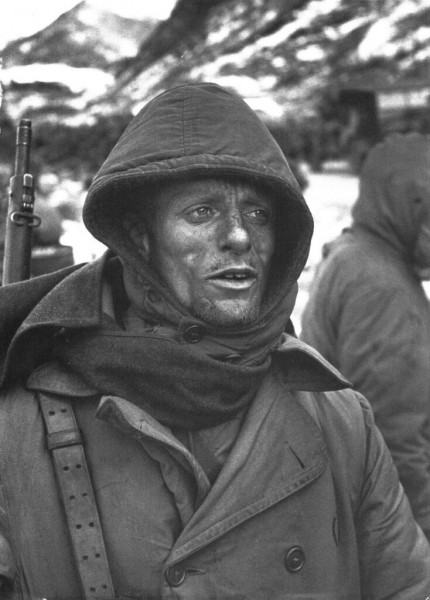 About This Website
This website is presented in Honor of the veterans of the battle of Chosin Reservoir, North Korea, campaign in November-December 1950, hereby declared The Chosin Few.
For more information about the battle itself, read this Encyclopedia Britannica article.
---
About our Publication
The news Digest is a publication of The Chosin Few, Inc., 3 Black Skimmer Ct., Beaufort, SC 29907-1823. It is published four times a year for members of the organization. The purpose is to inform members, consisting of the veterans of the Chosin Reservoir campaign of November-December 1950 in North Korea, of the organization's activities on their behalf.
Note: Opinions expressed are strictly those of the individual author and are not necessarily those of The Chosin Few, Inc.
Suggestions and contributions from members are welcome and should be sent to:
Art Sharp, Editor
2473 New Haven Circle
Sun City Center, FL 33573-7141
---
A Word from Our Editor

It is my honor to edit your magazine as a way to salute you. This is your magazine; you are my editorial staff.

Art Sharp

Editor
A Word from Our Supporters

To "The Chosin Few," thank you for your courageous service. As you share in camaraderie, know that you are appreciated and admired by all who follow in your footsteps.

Joseph F. Dunford, Jr.
General (Ret), U.S. Marine Corps, Semper Fidelis